Authenticity guaranteed, vintage FENDI Roma Ff Monograms black vest
Made in Italy
Has 2 pockets and with zip opening with FF round metal zipper pull
No more composition tag but it might be nylon and silk but not 100% certain.

Size tag is missing but this might fit a small woman or around sizes  4- 6 but please compare the measurement below to make sure this will fit you; no returns or exchanges if it doesn't fit.

Measurement below are approximate, taken flat not stretched and all in inches:
length (top of shoulder to bottom): 20 in.
shoulder across: 14 in.
Sleeves opening: 8.75 inch
chest: 18.5 inch
Waist: 167 inch
zip opening: 14.5 inch



CONDITION: This looks like it's in mint condition, no fraying, stains or dirt marks but has minor creasing and storage smell
Good quality, rare and stylish.
Please examine the numerous pictures below to better evaluate the quality and condition of this item.
All sales are final; no returns or exchanges.
Thank you!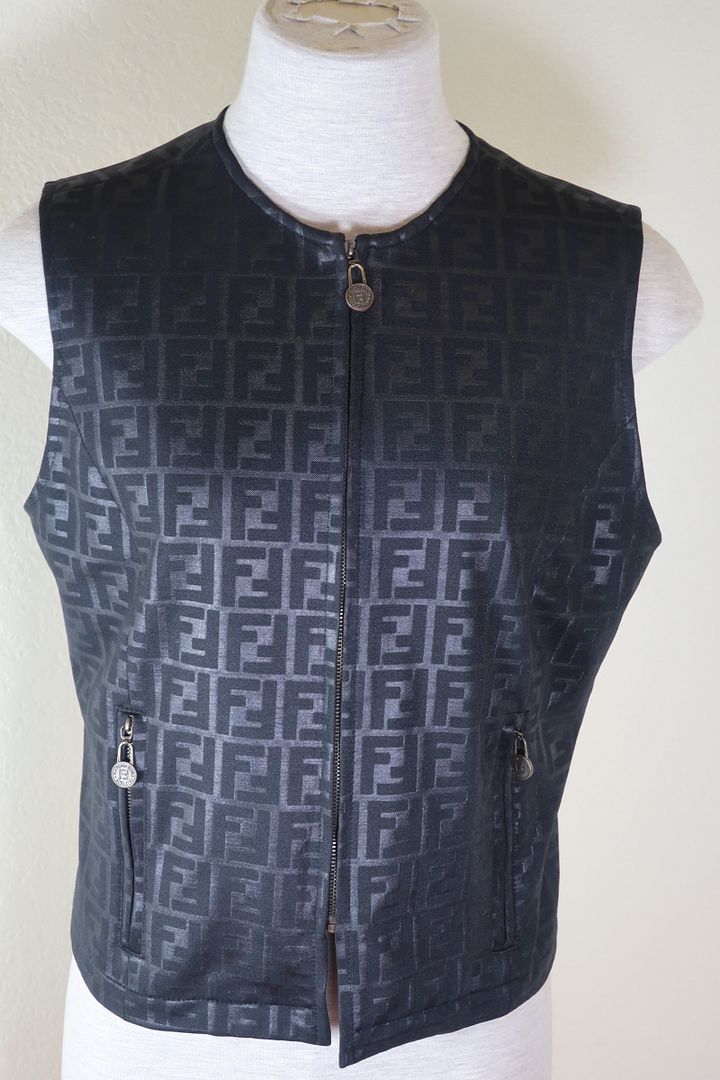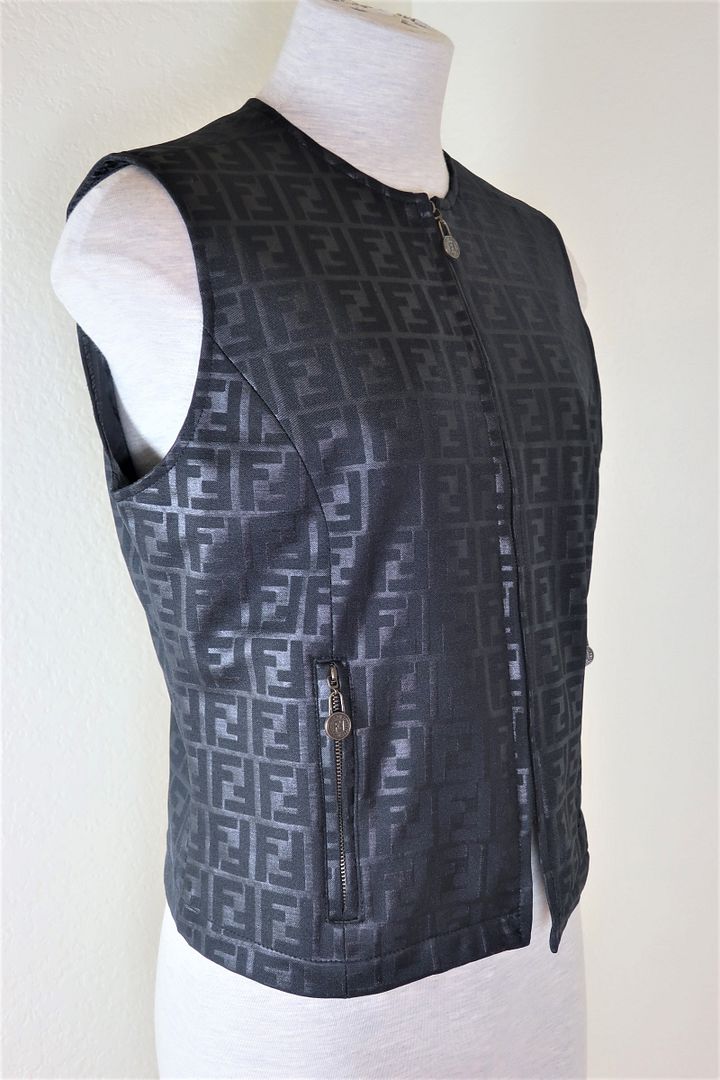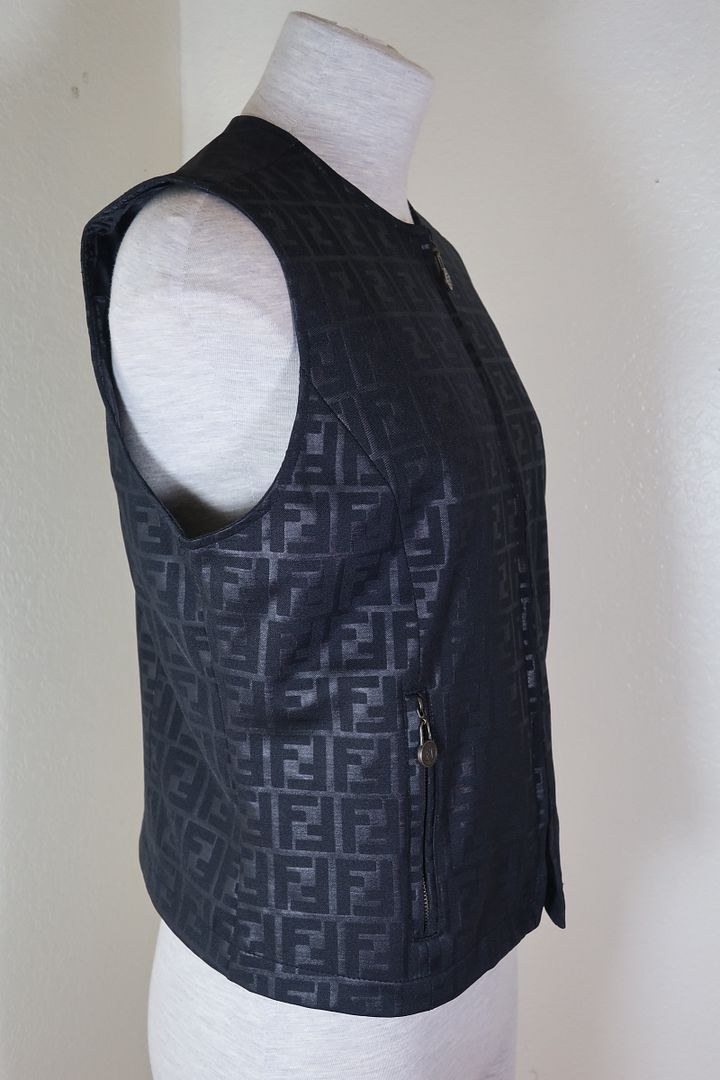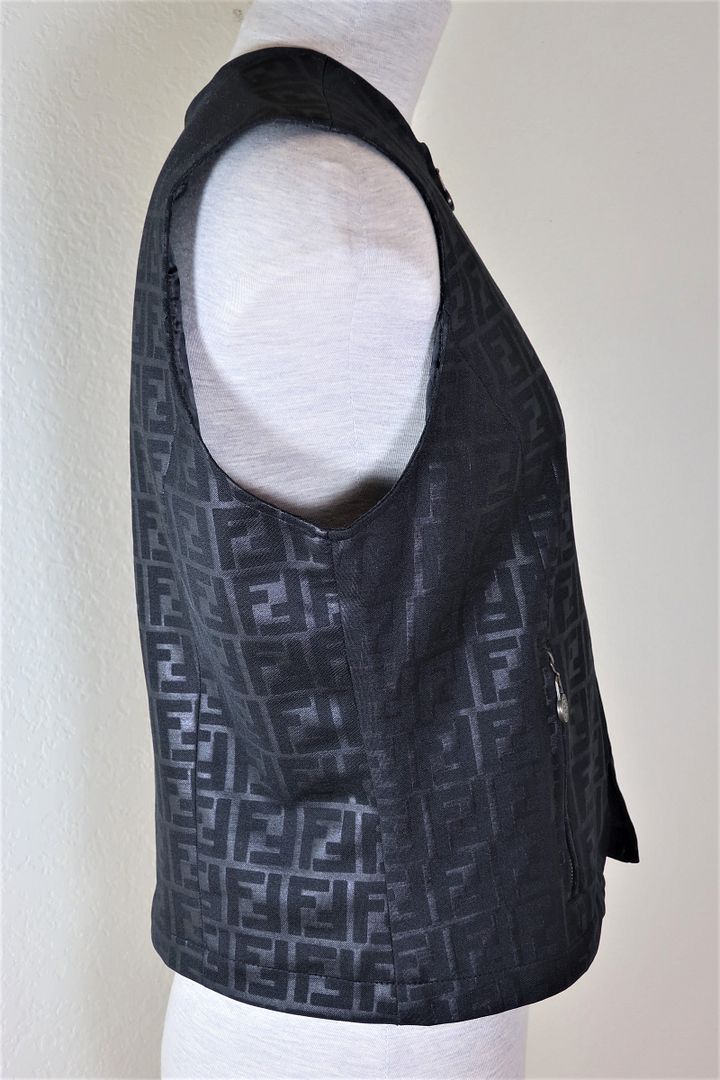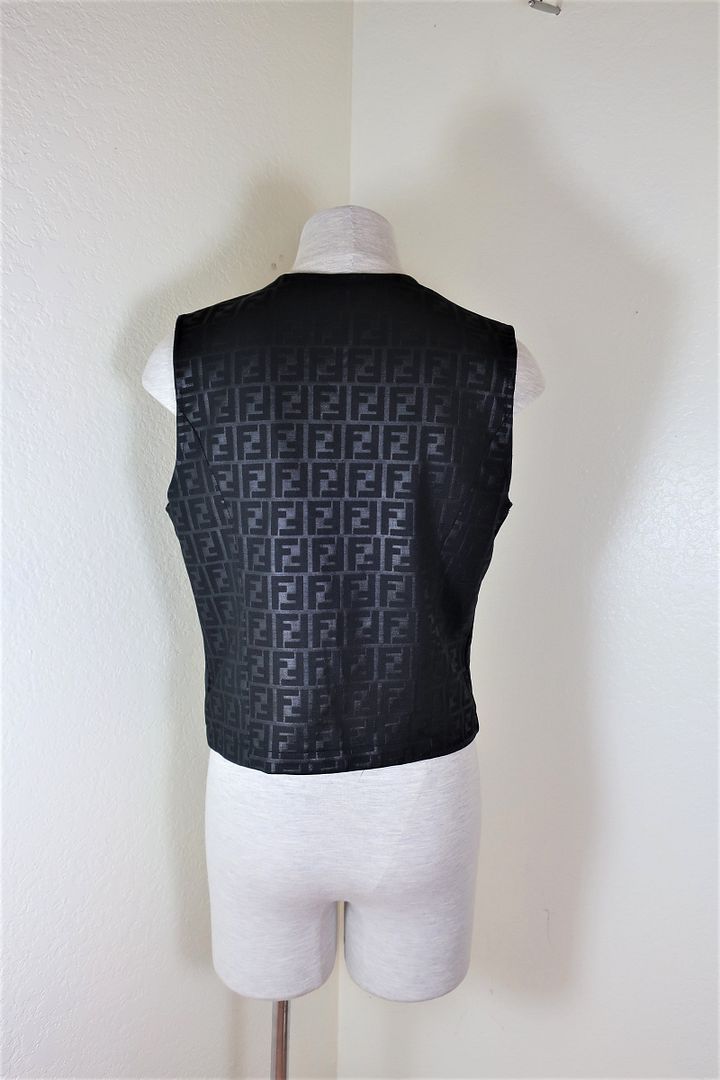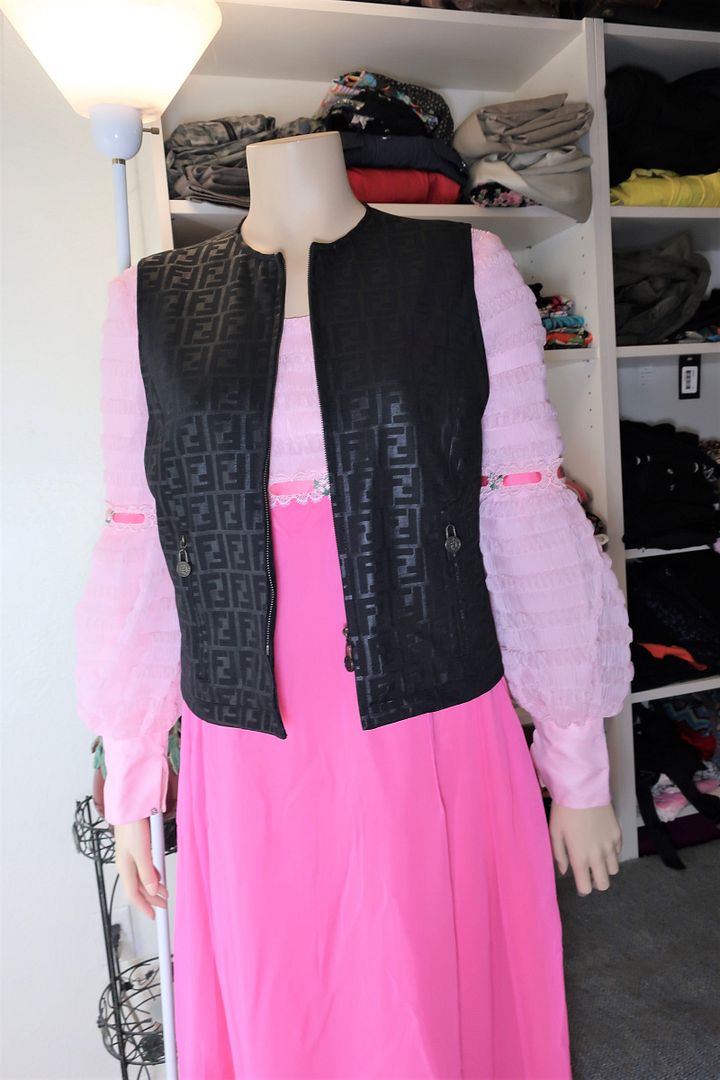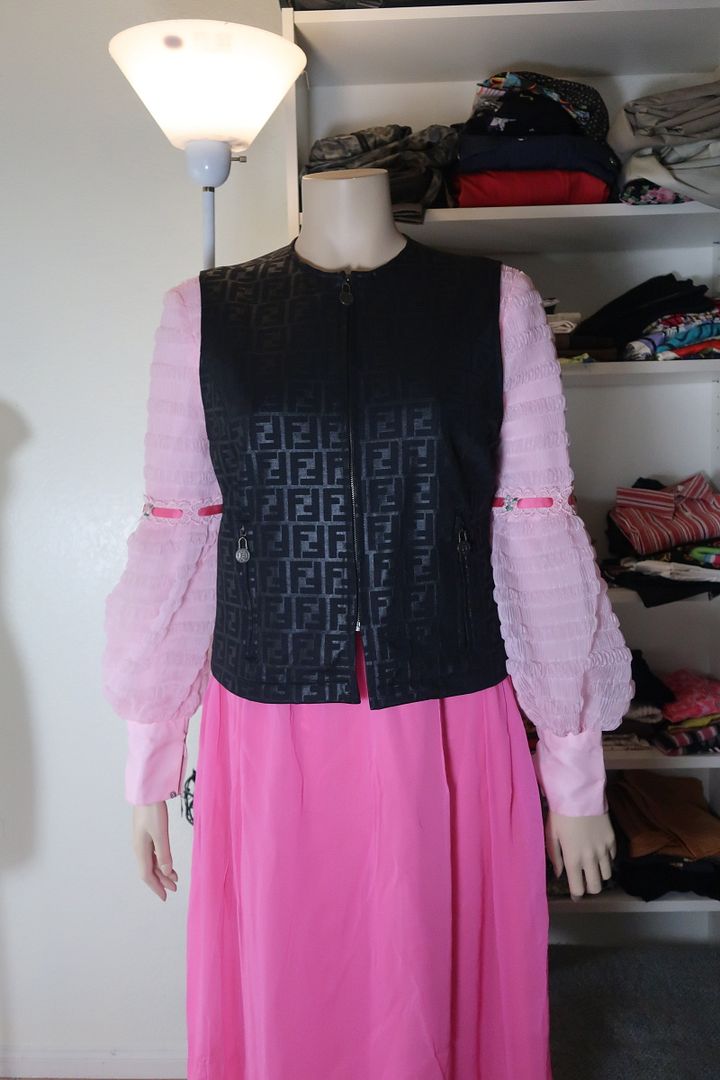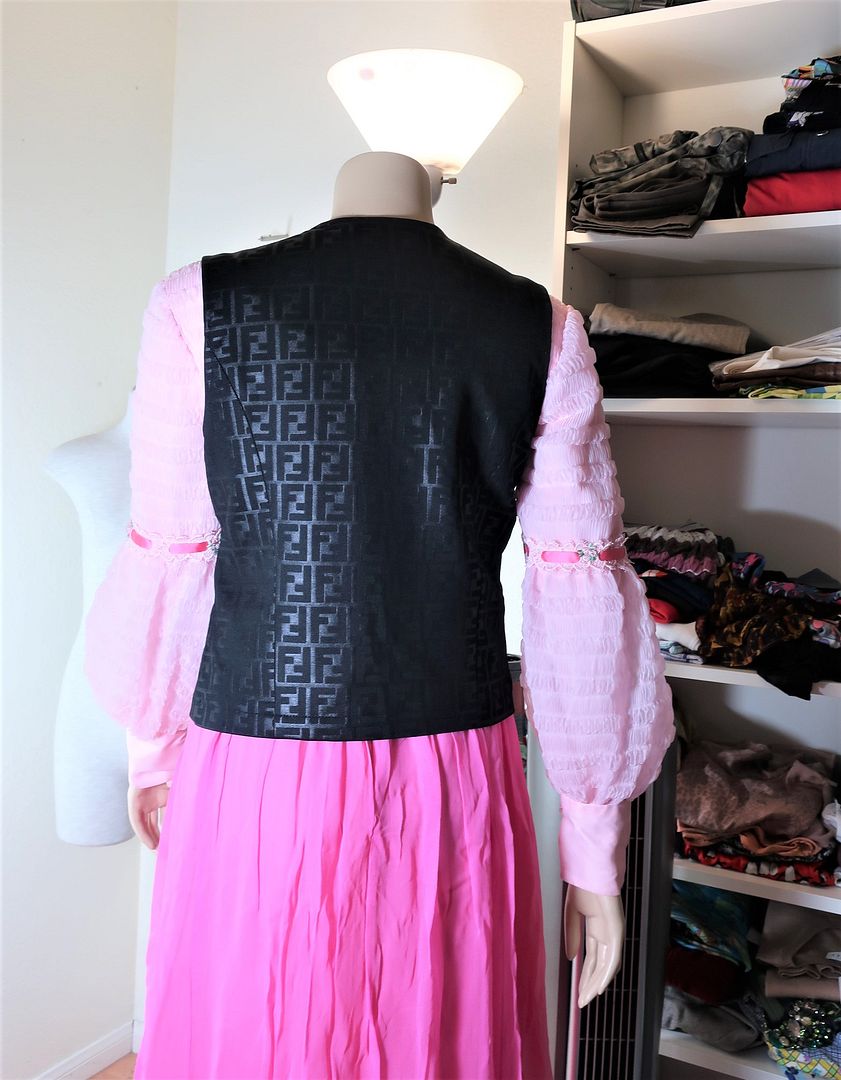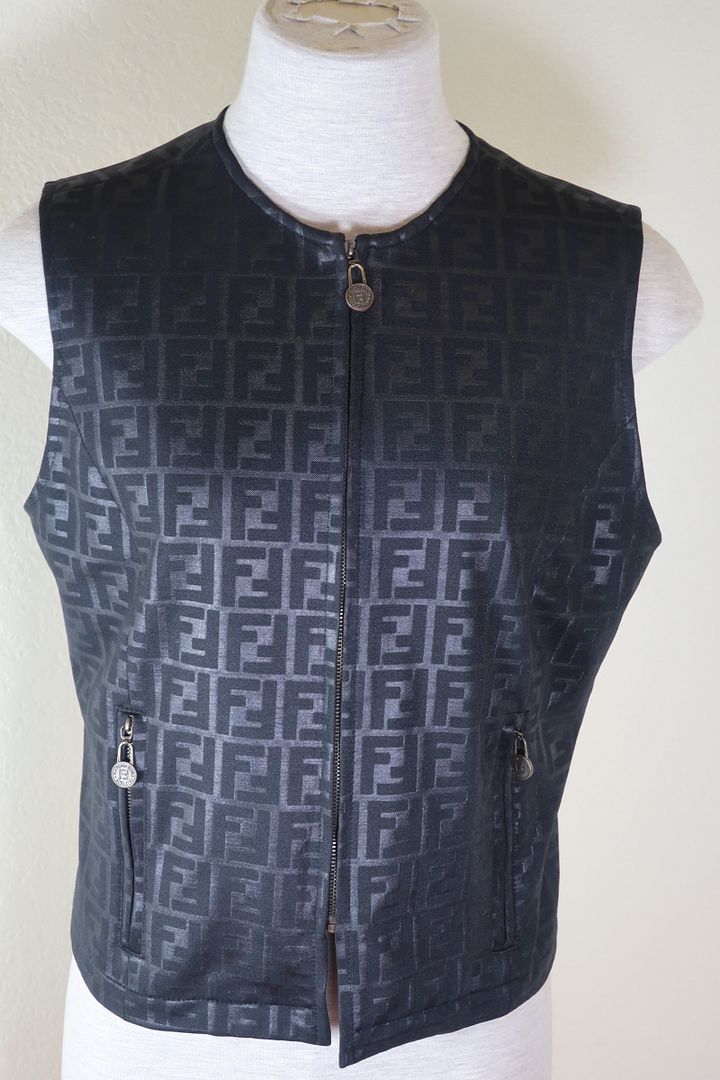 7/media/2019/nov24/IMG_5938%201_zpspllug8yz.jpg.html" target="_blank">