___________________________________________________________________________




This is an authenticity guaranteed vintage Gianni Versace black leather with black round Medusa Face accent belt.
Approximate size is 31.5 inches from end to end.
There are two 1.30 inches x 1.30 inches in diameter Medusa face round accent.
The body is made of leather with gold-tone metal accents.
Made in Italy.
Size stamp reads- 083 65/ 26, could fit sizes 24, 25, 26 waistline.



CONDITION AND FLAWS:
This is an older vintage and used Gianni Versace leather belt / could be use by both men and women.
-- Used gently with minor rubbing and unnoticeable blemishes on the leather.
-- Leather's finishing has fade, some remained glossy but some part has lost its gloss.
-- One of the black and large Medusa face logo has slight roughness
Overall still very beautiful, rare and stylish.
Please examine the numerous pictures below so you can better evaluate the quality and condition of this item.
Thank you!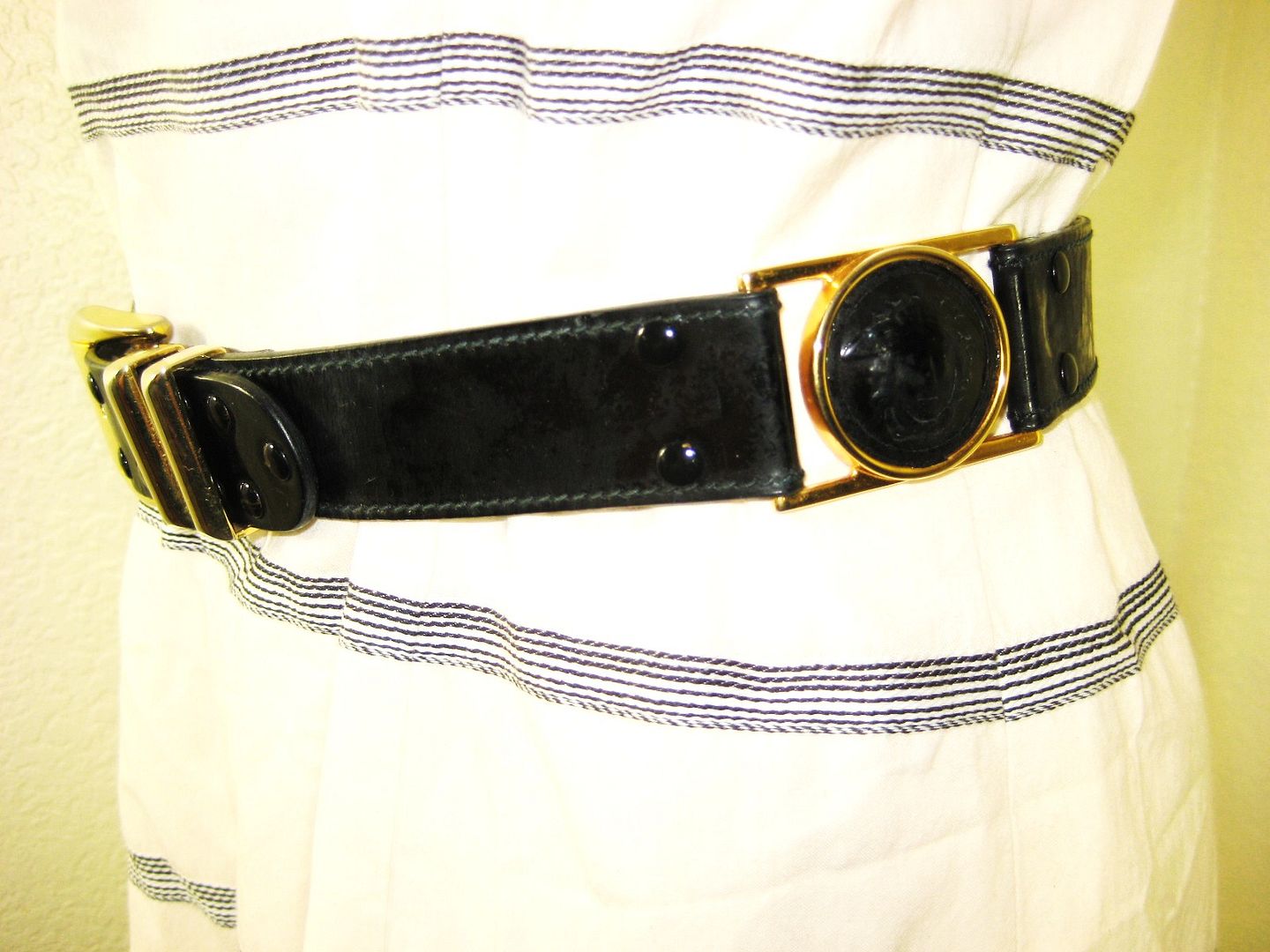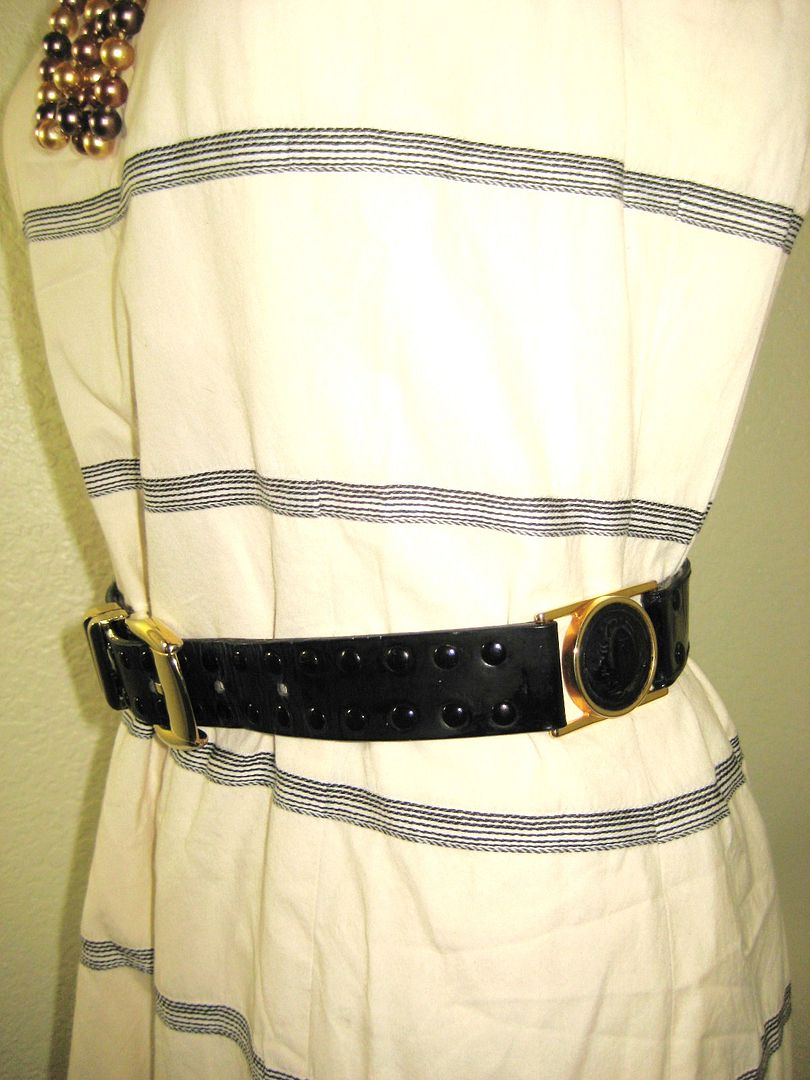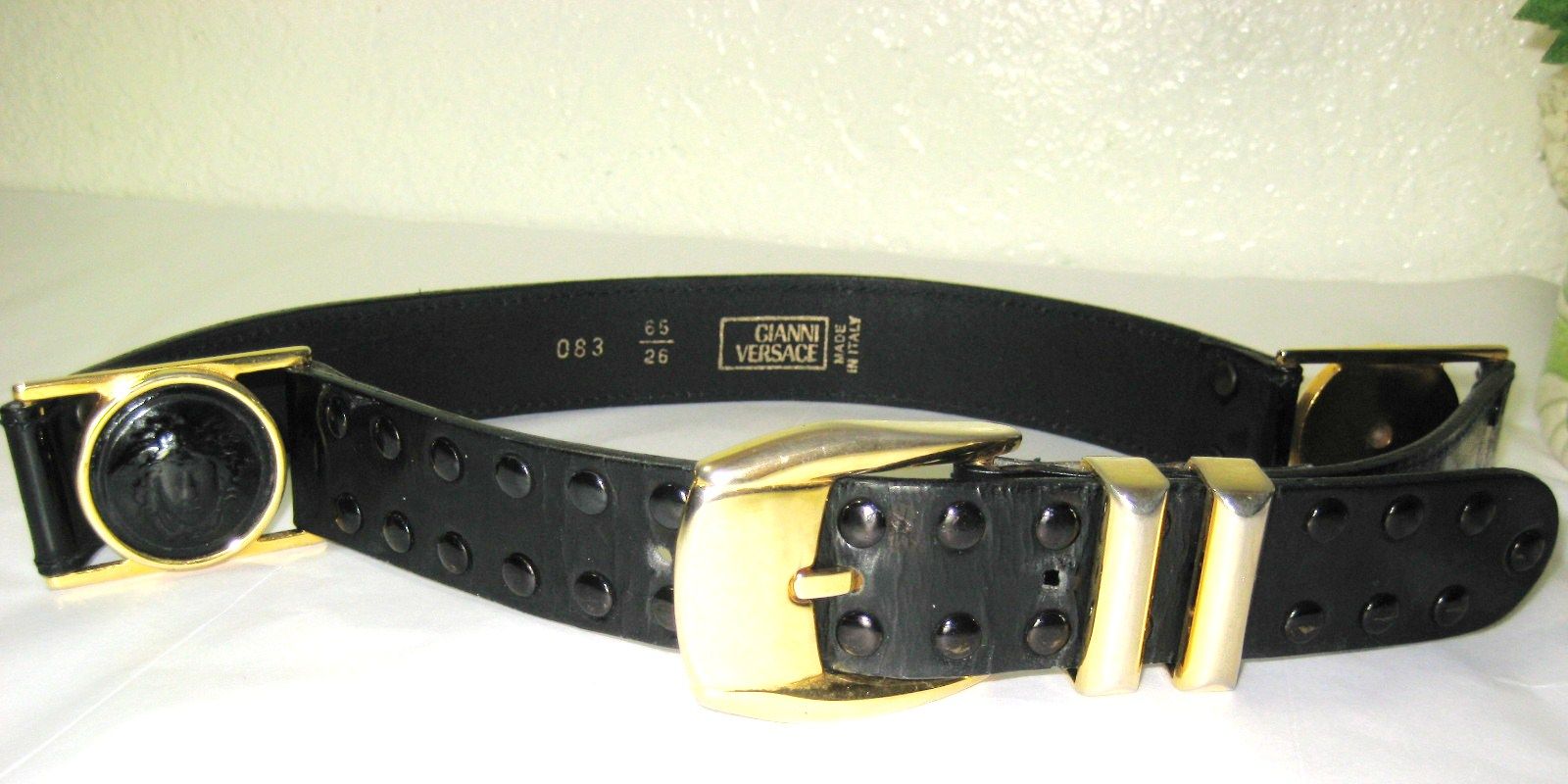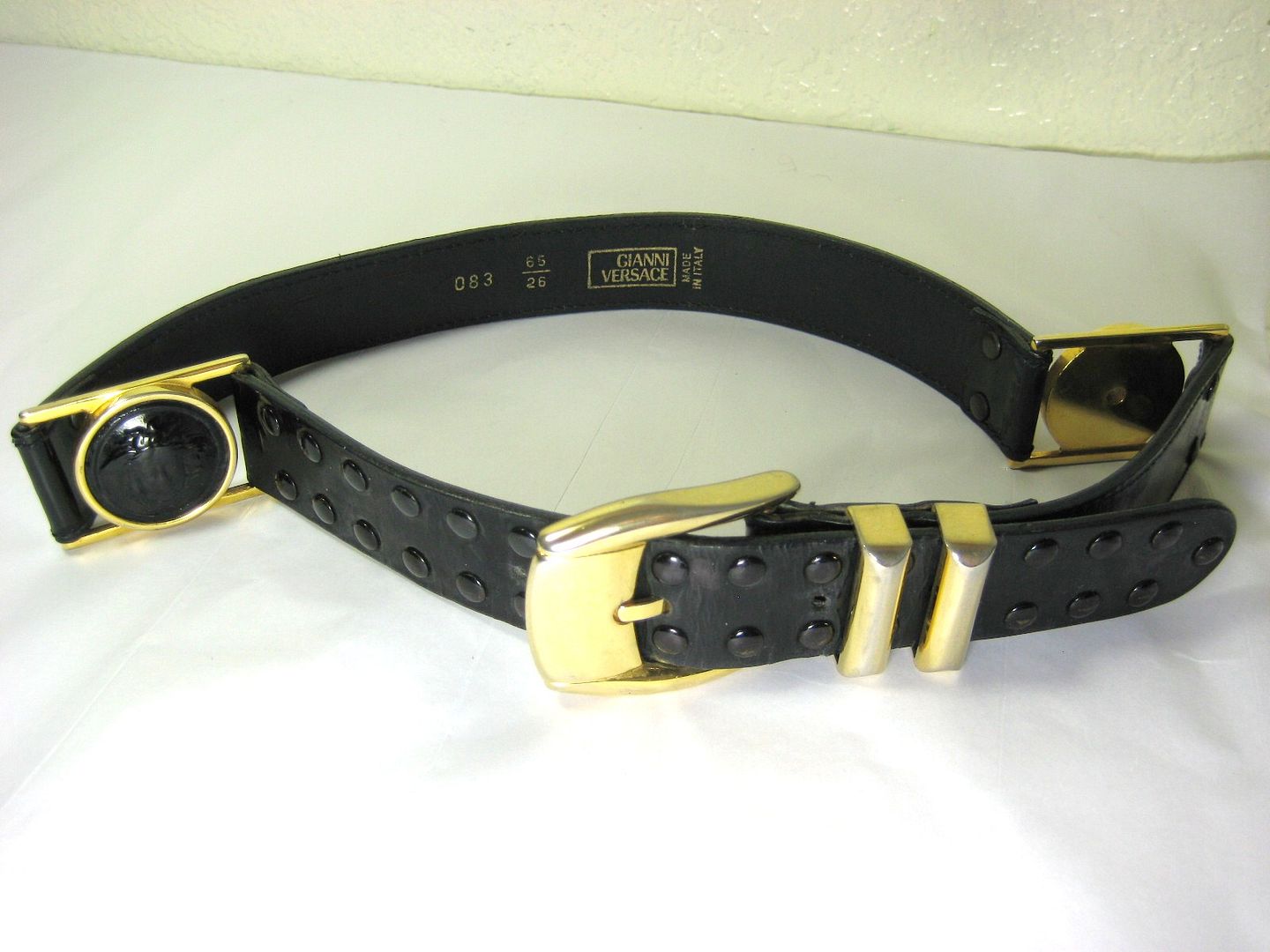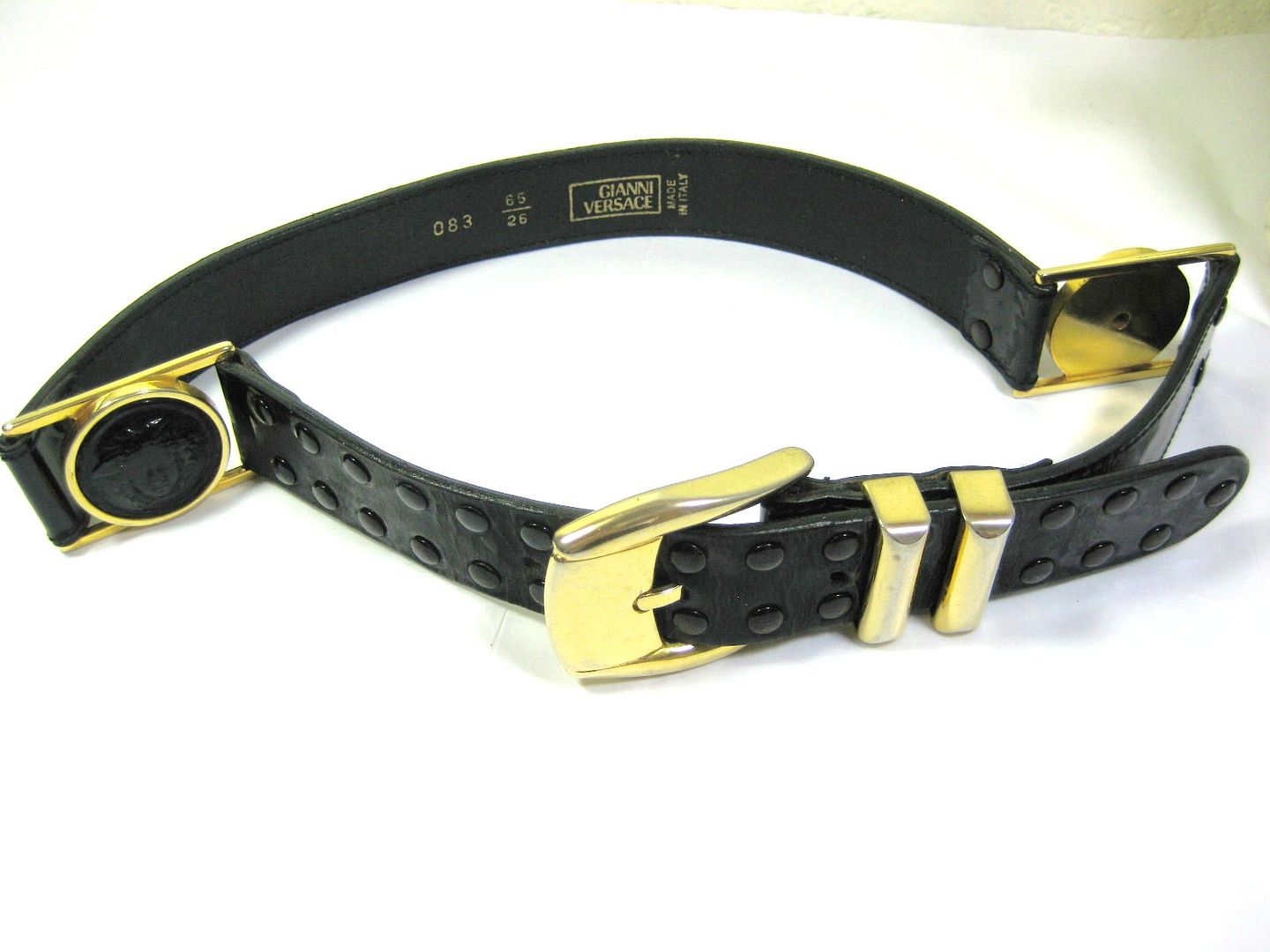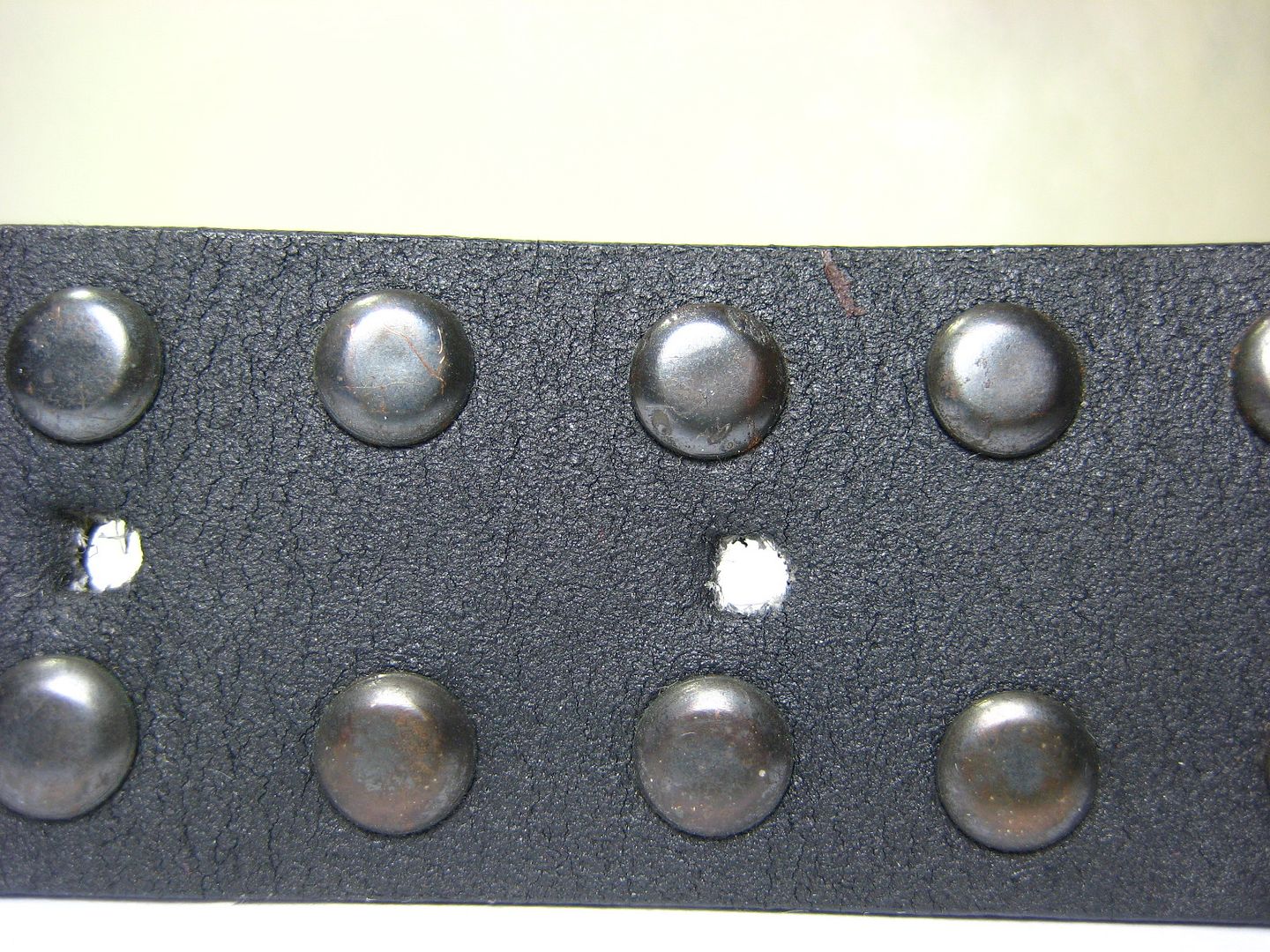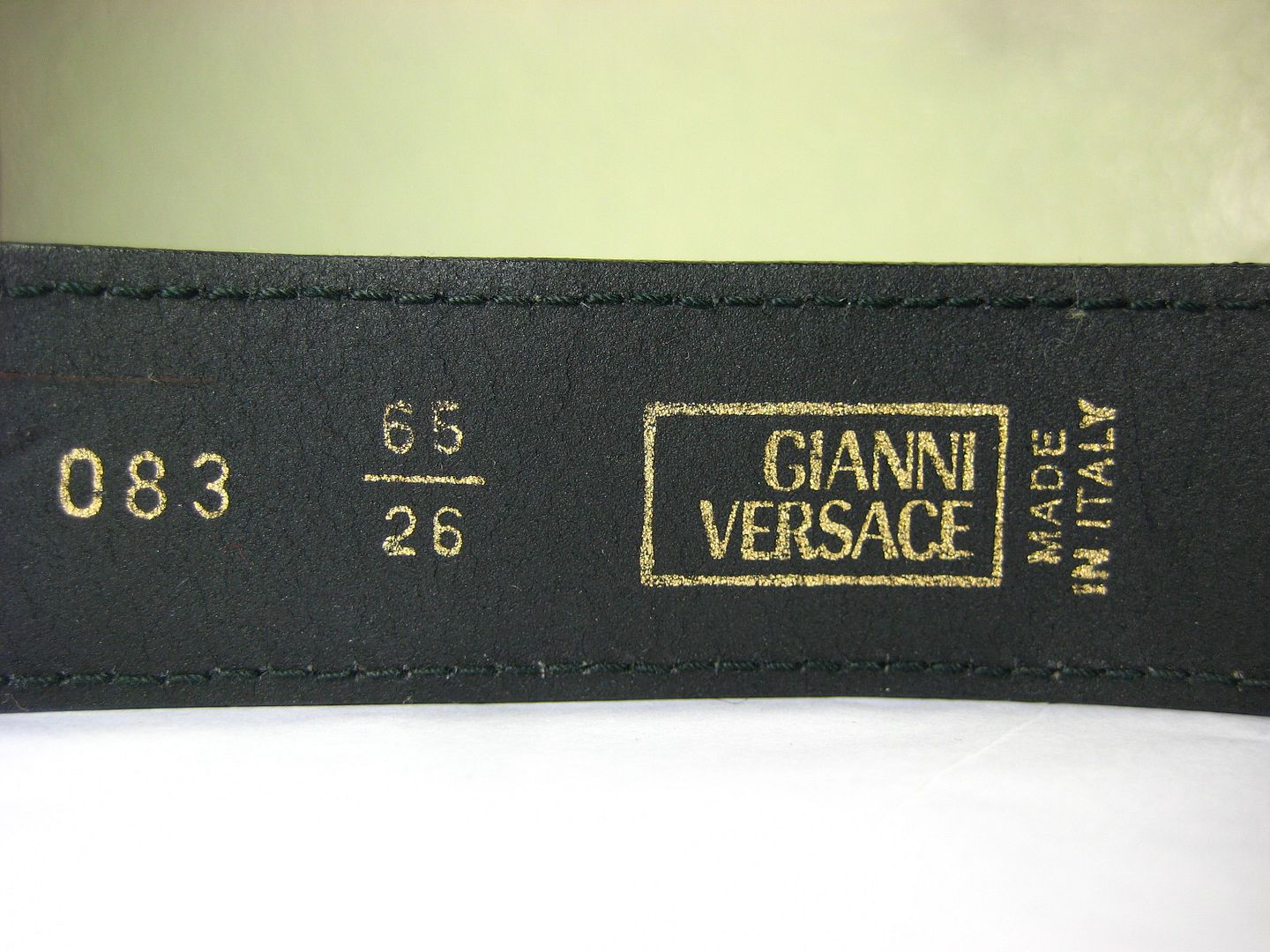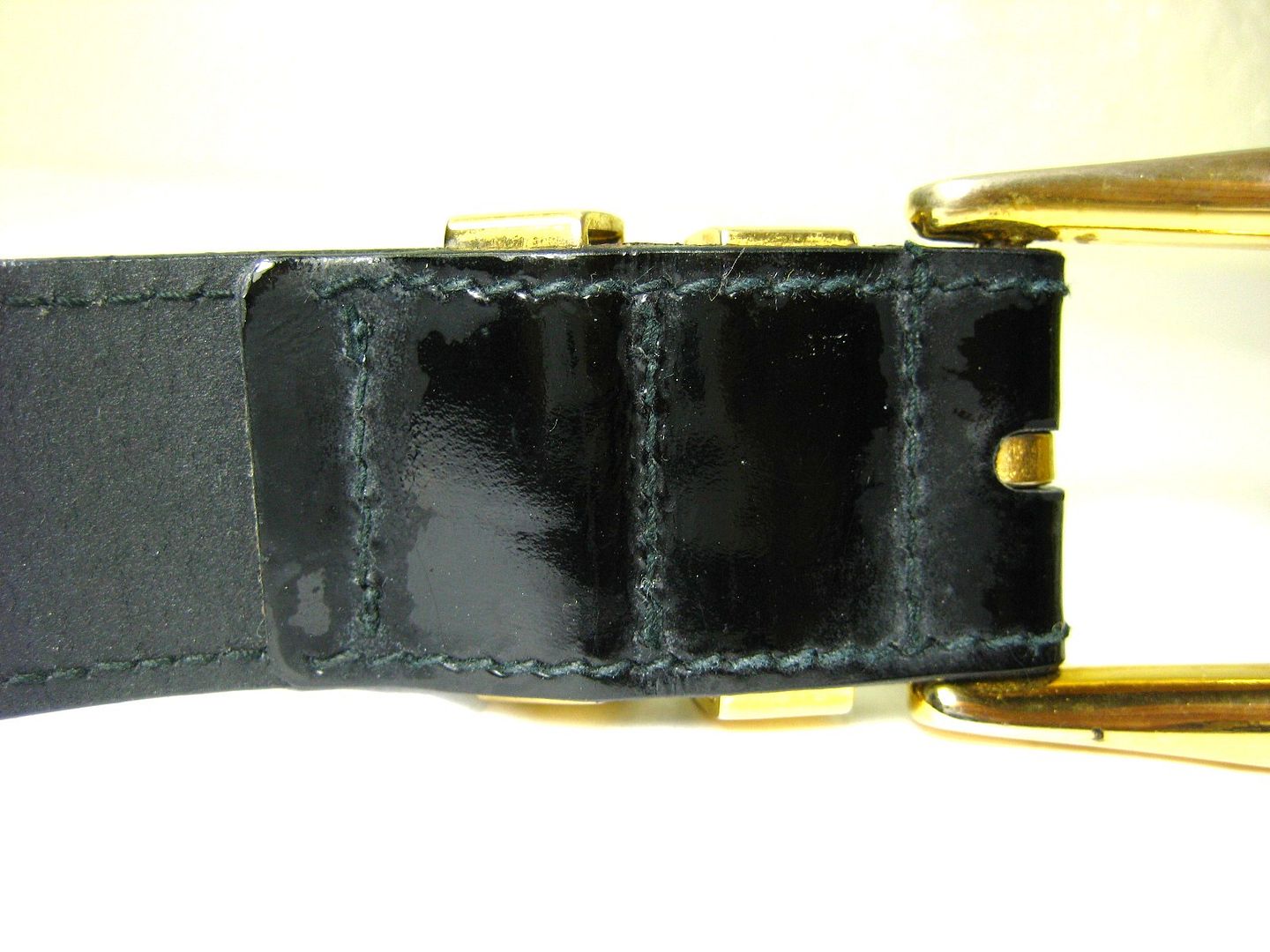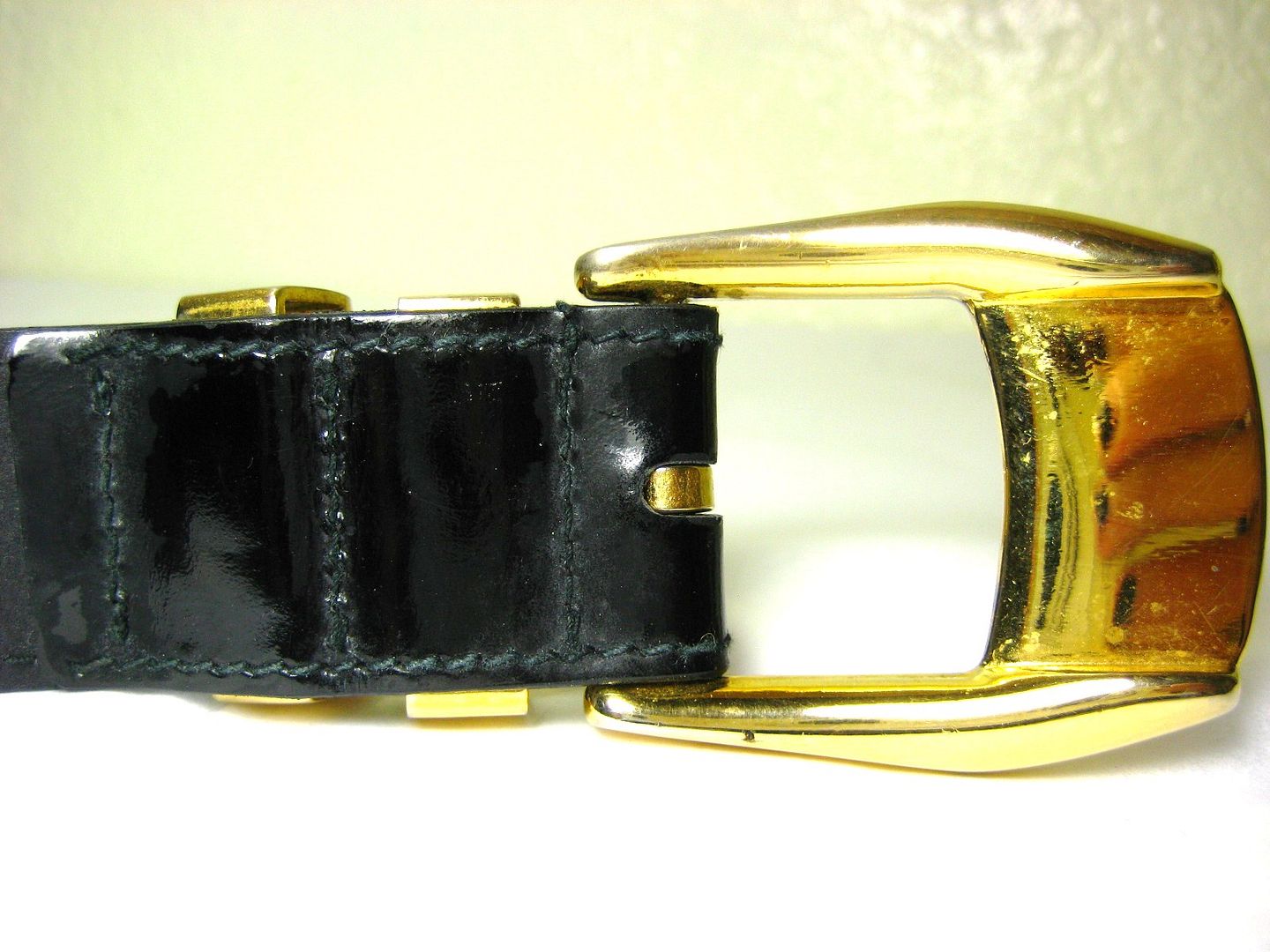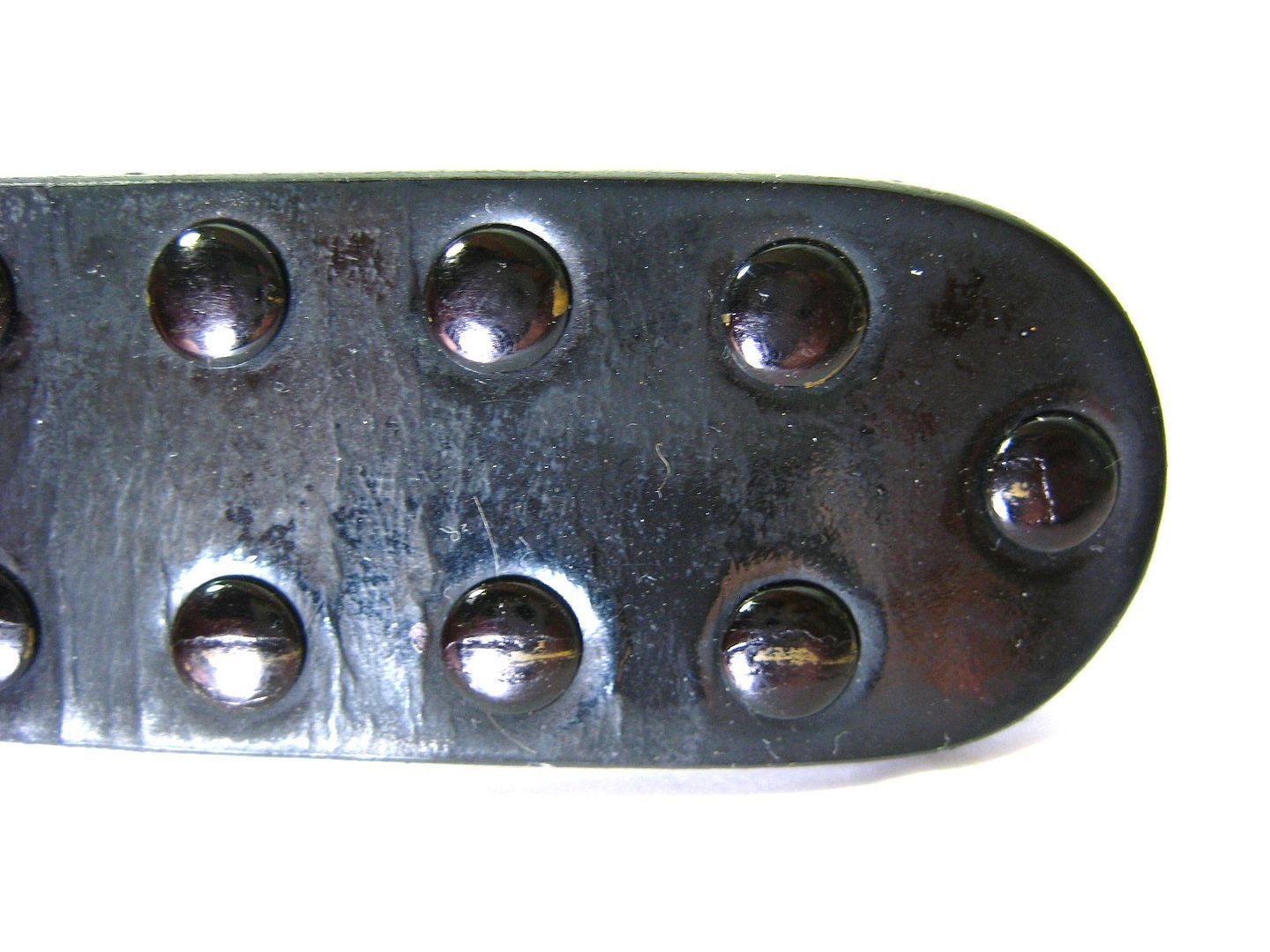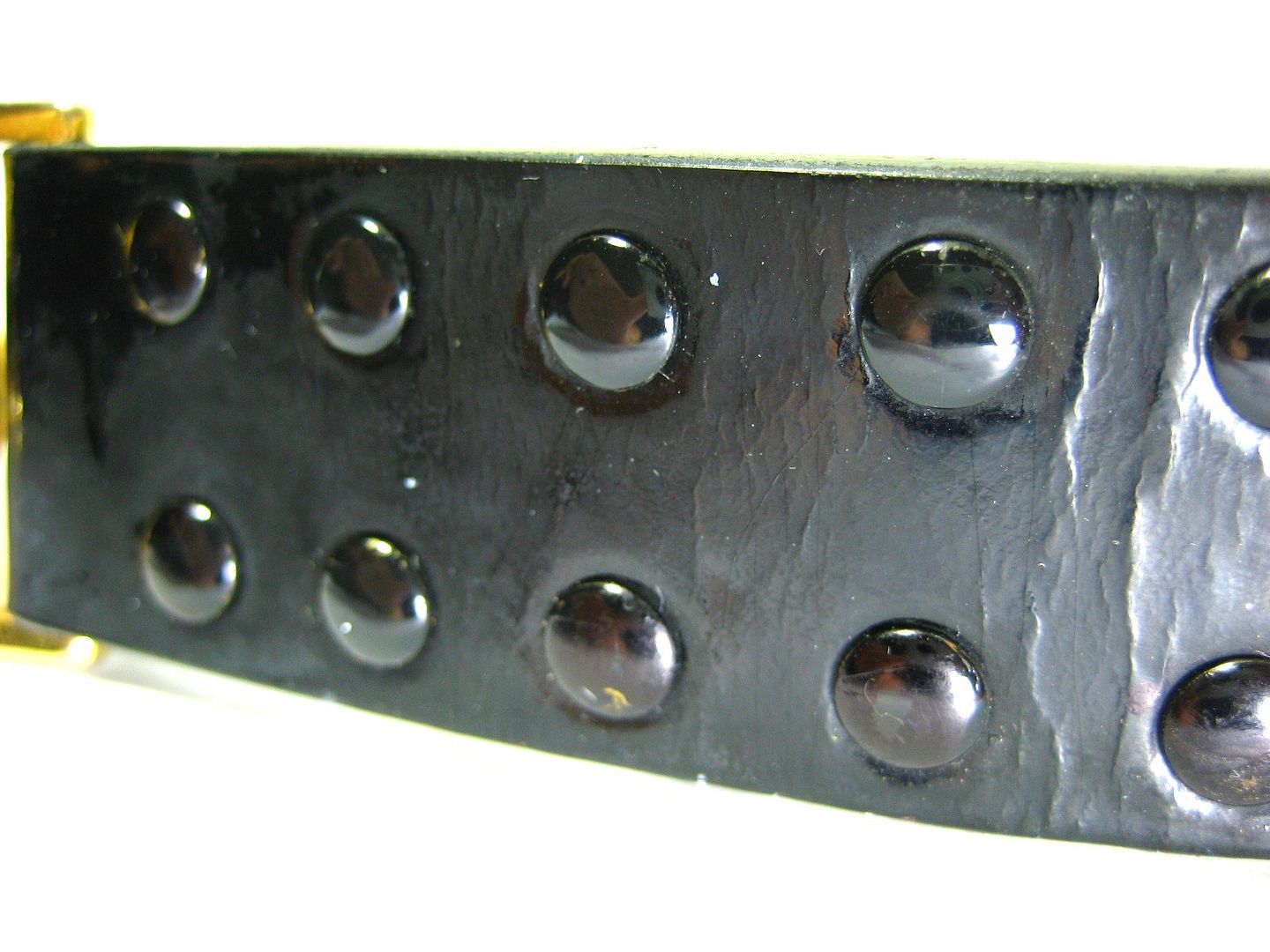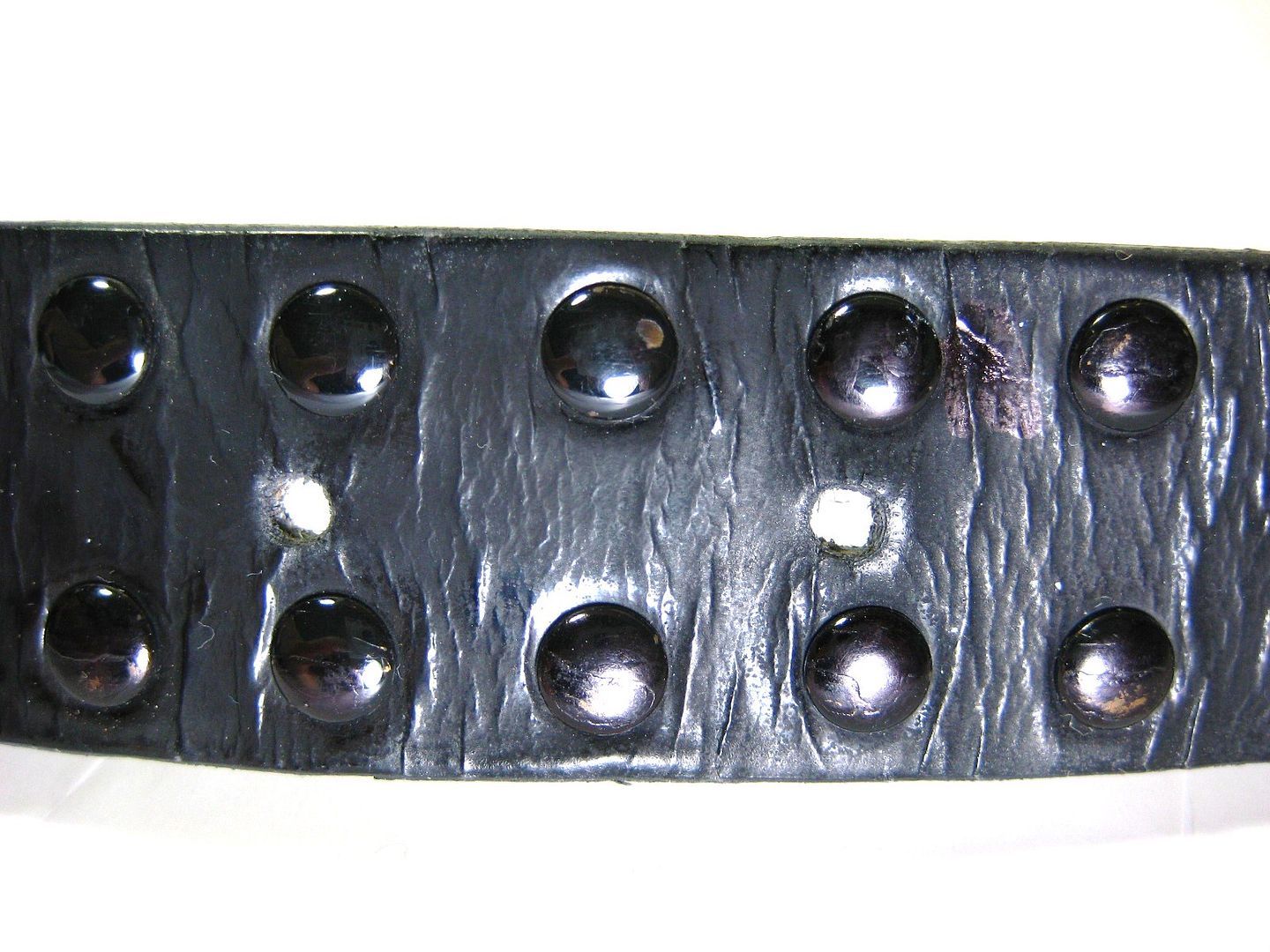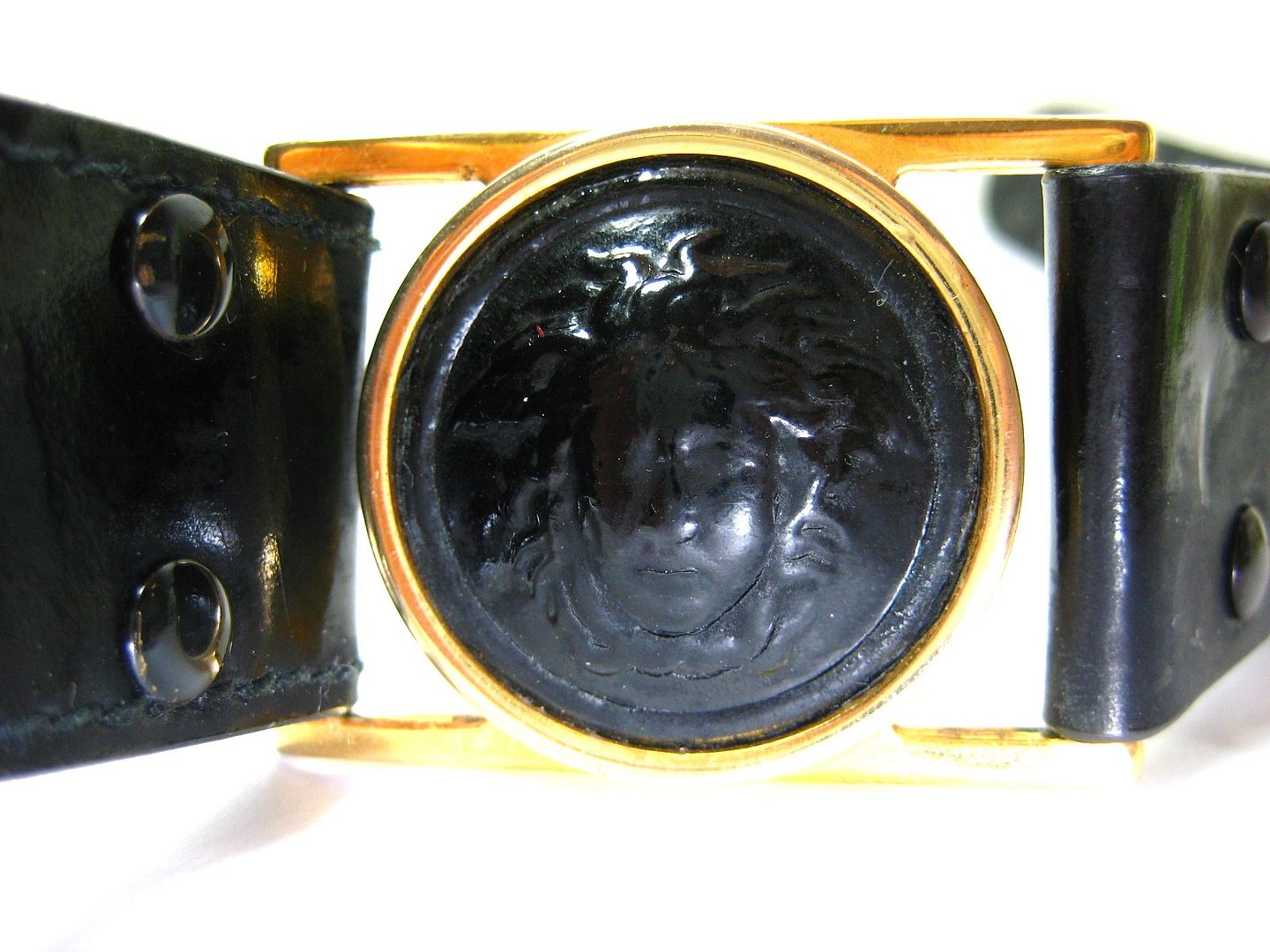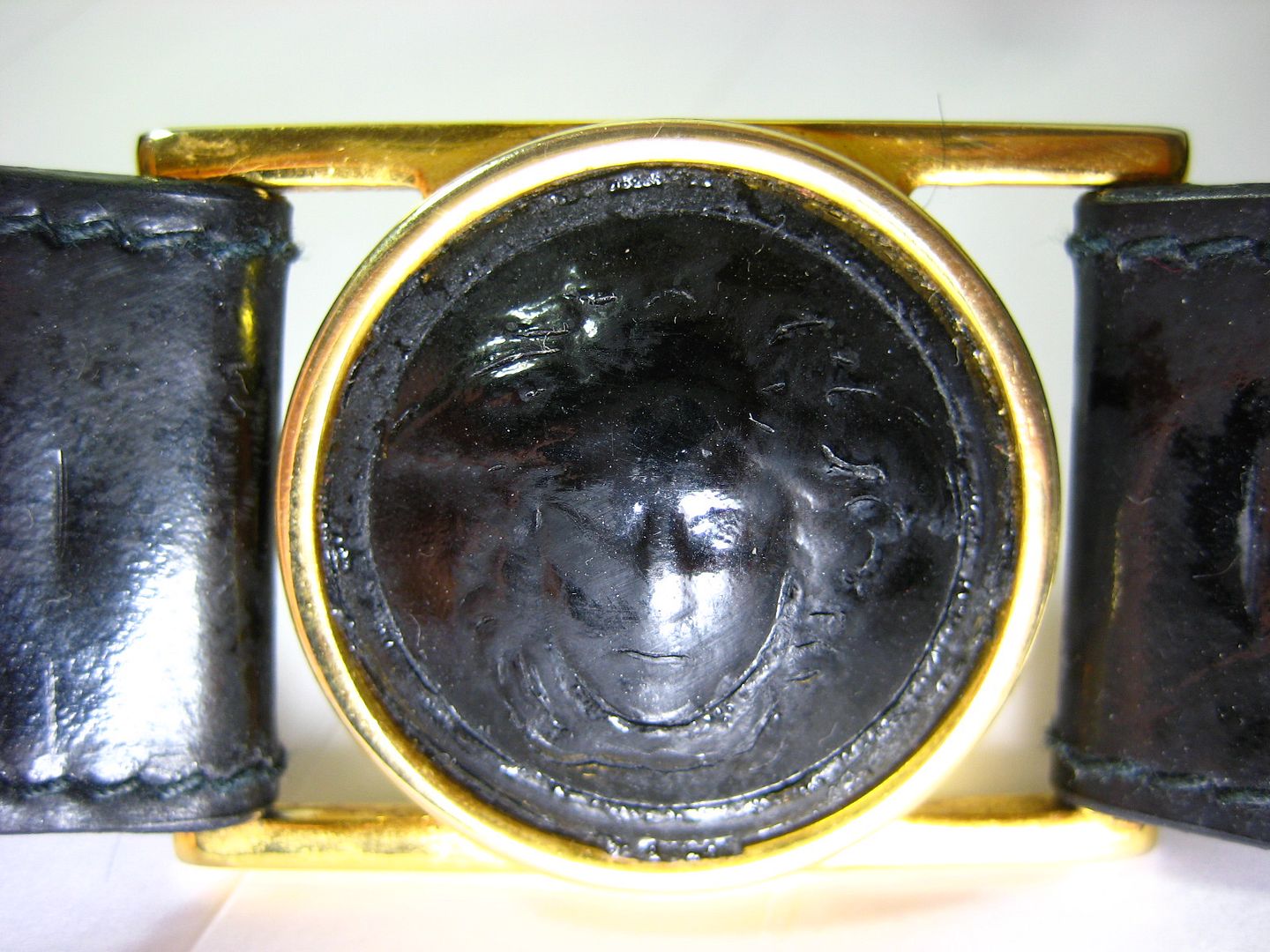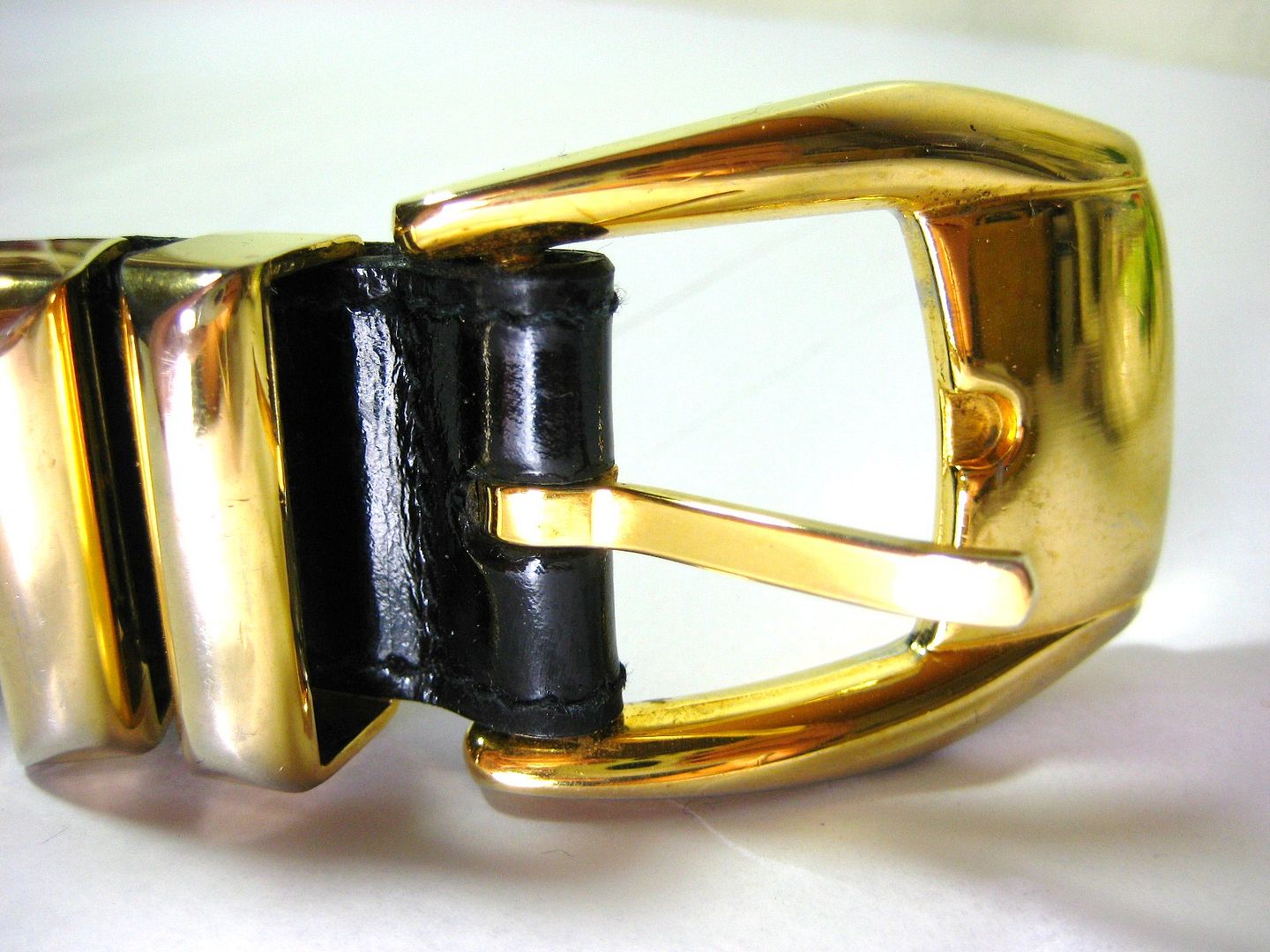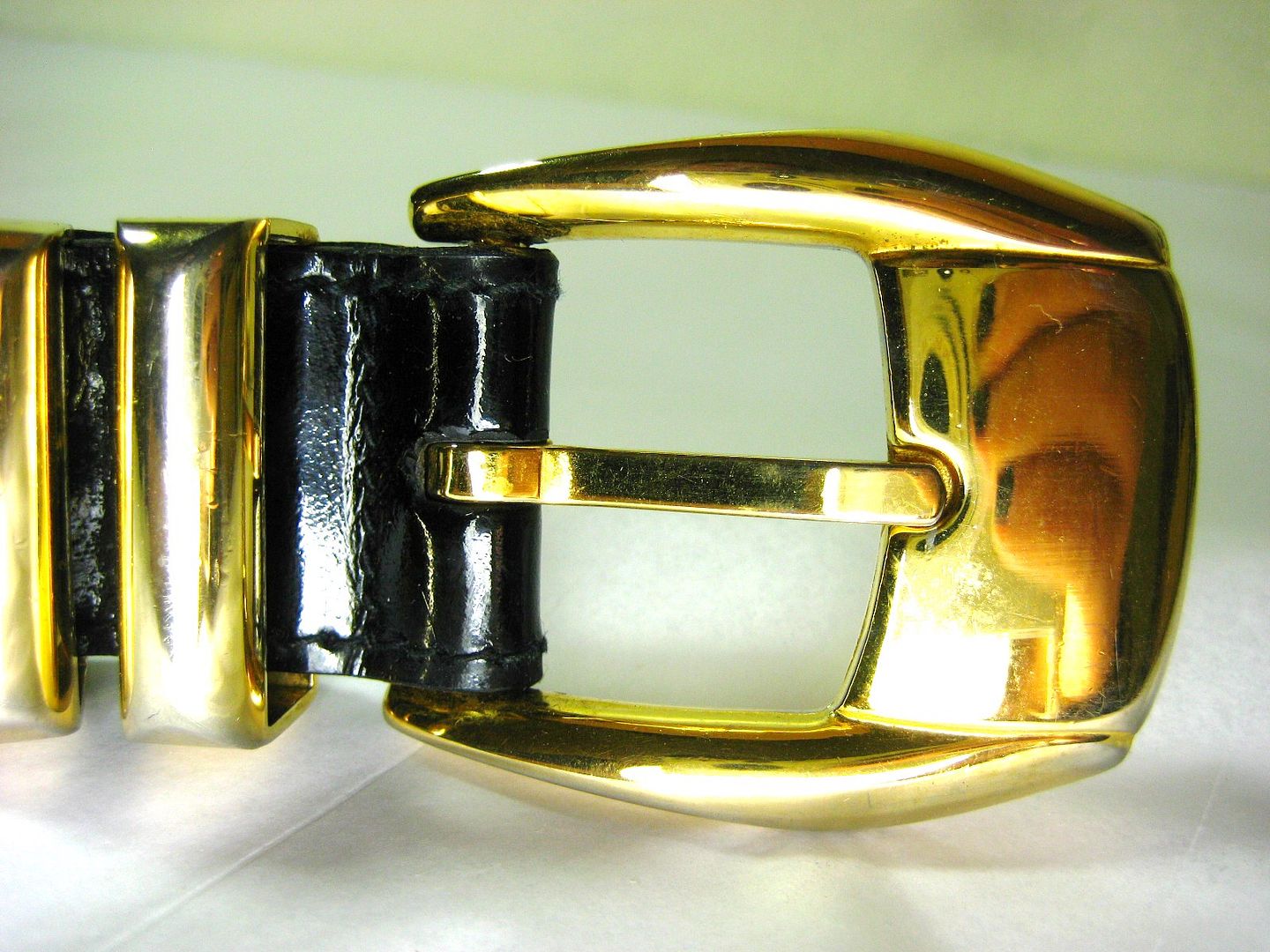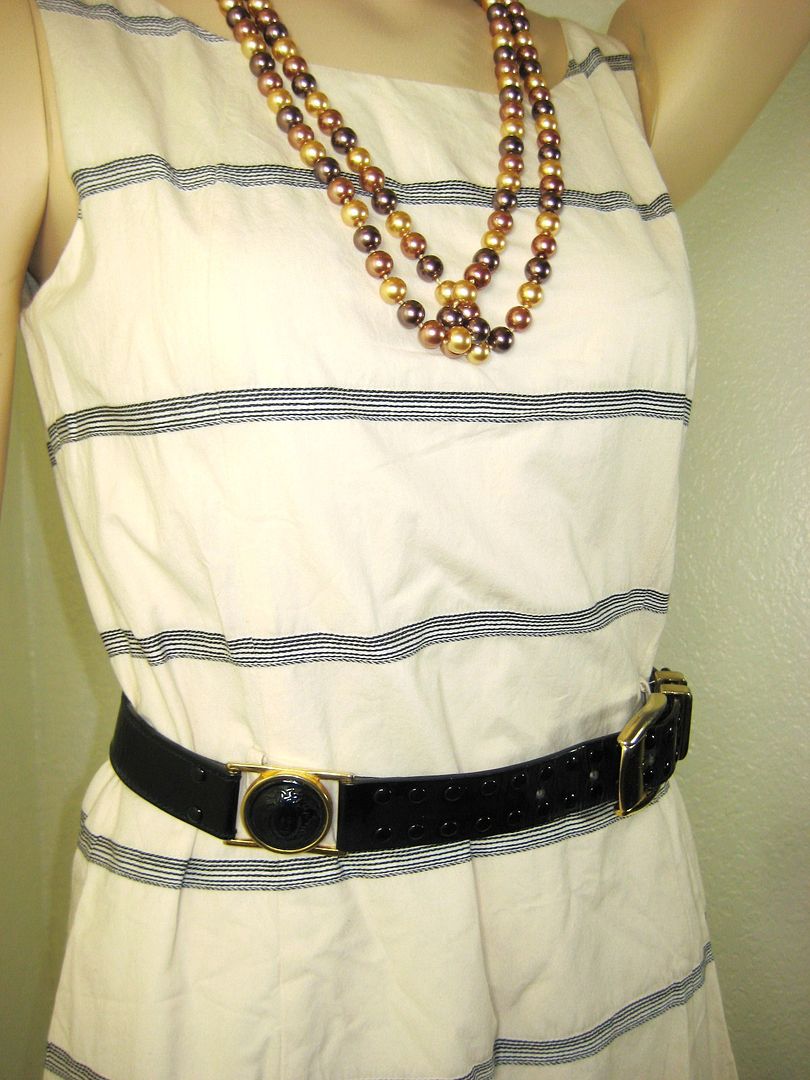 ___________________________________________________________________________